Cheap College and University in Australia for International Students in Sydney, Melbourne, Perth, Brisbane and Adelaide
Are you an International Student with limited budget looking to study in Australia?
OR holding a Working Holiday Visa and would like to stay in Australia?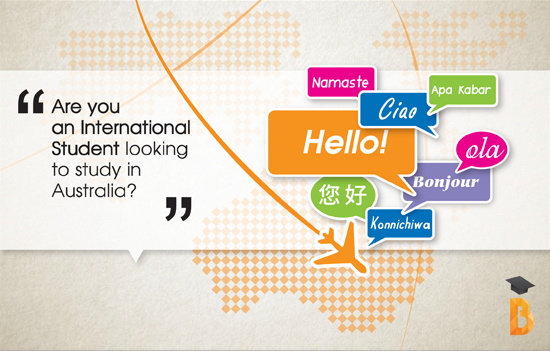 Brightannica Registered Education and Migration Agency will help you with our FREE of charge services. We can assist you to apply the CRICOS course for International student in Melbourne, Sydney, Perth, Brisbane, and Adelaide.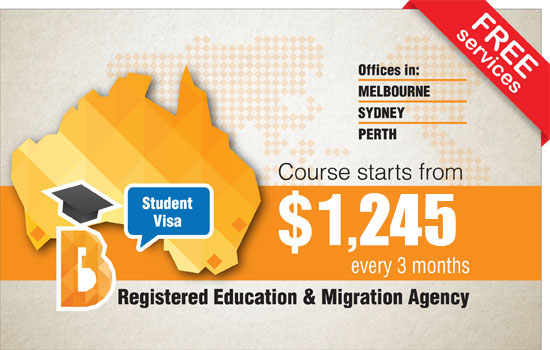 Cheap University / College in:
Melbourne starts from $ 1500/ 3 months
Sydney starts from $ 1350/ 3 months
Perth starts from $2150/ 3 months
Brisbane starts from $1975/ 3 months
Adelaide starts from $1500/ 3 months
The cheapest course available is the Vocational Education and Training Course (VET). It is available through government institutions in each state as well in a large number of private providers. This program provides introductory skills and training. VET offers the opportunity to hone your skills in real and stimulated work environments.
Quick Contact Form
[Brightannica: Allow 2 working days for us to Reply back]
Once you have completed this course, you can achieve an Australian Qualification Framework (AQF) usually at Certificate or Diploma level in specialized areas of study.Or you can also use this course as a pathway to other avenues of higher degree where you can get a credit towards a degree.

To be eligible to apply for this course, you will need to pass the Genuine Temporary Entrant Requirement introduced by the government on 5 November 2011. It is a requirement that explicitly addresses whether the individual circumstances of an applicant indicate that their intention is for a temporary stay in Australia.
The cost of the course is varied and starts from $1,350 per 3 months.ÂÂ It depends on which college and which state you applying for.
Other than the tuition fee, you will also need to apply for Overseas Student Health Cover (OSHC)ÂÂ for the whole length duration of your visa. The OSHC for 1 year is roughly $500.
Other fees:
Student Visa Application $535
Subsequent Visa Application fee $700*
*Subsequent Visa Application fee is applicable to onshore student that has their current visa granted in Australia.

We would highly recommend and encourage you who is interested to apply for this type of course to contact us throughÂÂ 
This email address is being protected from spambots. You need JavaScript enabled to view it.
.ÂÂ 

Send us your enquiry and we will get back to you within 2-3 working days.
Cheapest Undergraduate/ Postgraduate Course (Subclass 573):
Cheapest Master of Business Administration (MBA)
$14,800/year

with 4 months holiday (non-compulsory intake)
Cheapest Master of Professional Accounting (MPA) - CPA Accredited


$14,800/year

with 4 months holiday (non-compulsory intake)
Cheapest Bachelor of Business Major in Management, Marketing and International Business


$13,400/year

with 4 months holiday (non-compulsory intake)
Cheapest Bachelor of Professional Accounting (BPA) - CPA Accredited


$13,400/year

with 4 months holiday (non-compulsory intake)
Note:
You can combine both MPA + MBA and at the end of trimester, student would be given 2 subjects Free of Charge

These Higher Education courses only available in Sydney, Melbourne & Brisbane