Study Tour to Sydney
Do you want to experience an international study but you are unable to undertake a full length semester exchange? This program will emphazise experiental learning and self directed acitivities that enable learners to explore new territories, culture and people.
Brightannica as the registered Australian Student and Migration Agency offers excellent education tours for students from many different countries to enjoy the cultural benefits of living in the city of Sydney. The programs are a great way for students to improve English while experiencing Australian culture and enjoying Sydney's well-known fun places. Our success is making your Australian experience precious, fun, and memorable.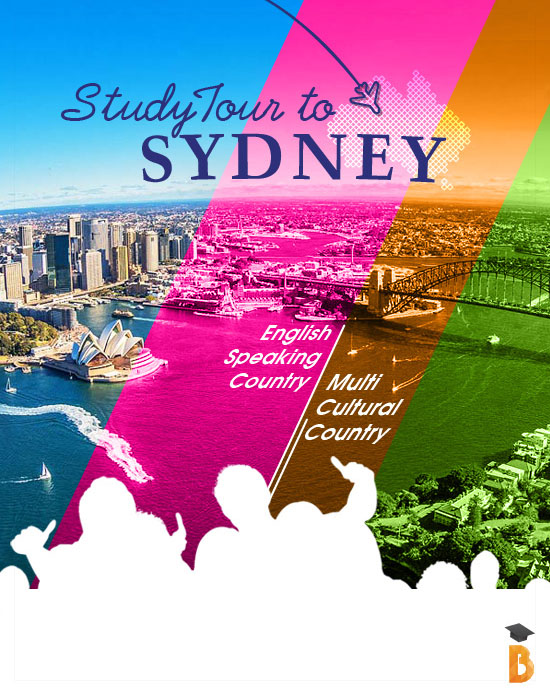 Brightannica Study Tour offers a wide range of excursion options that meet your expectations and educational needs. Our programs are available for individual and groups of all ages. It consists of morning English lesson, afternoon excursion, and evenings with your Australian family. English classes are also available for various level. We also have flexible starting dates all year round and a very competitive price.
However, for group (minimum 15 persons) you can also customize your plan. Our professional team will design a unique itinerary, organize and book all aspect of the Study tour to suit your needs and curriculum requirements or you can also supply your own program, which we will be only too happy to help you co-ordinate.
Contact us for further information