Brightannica was established in 2007
to assist people who are seeking to study in Australia or migrate to Australia.
We offer assistance in a variety of affordable and certifiable vocational courses in all Australian states and territories.
Our service extends to higher education courses with all major and reputable Australian Universities.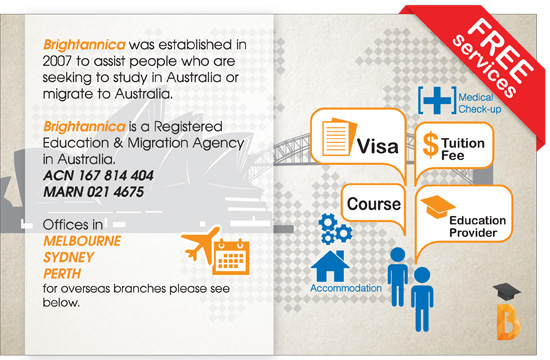 Applying Student Visa in Australia or Outside Australia
Besides course admission, we also provide assistance in applying and extending the student visa.
With offices across major Australian cities (Sydney, Melbourne, and Perth) and in other parts of the world (Indonesia, Singapore and Taiwan), Brightannica is committed to providing friendly, attentive and timely services to all our past, current, future students and clients around the world.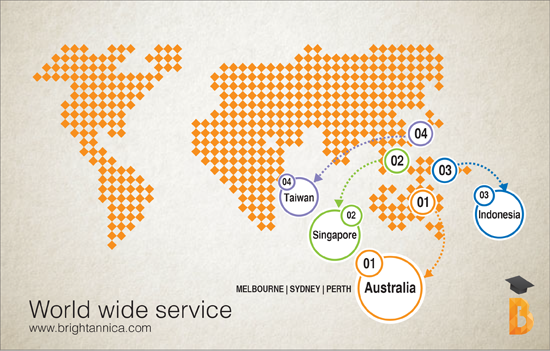 Each year we cater for more than 500 - 600 international students from all around the world such as Europe, Asia, America, and Africa.
Our services are free as we are fully funded by the Australian universities.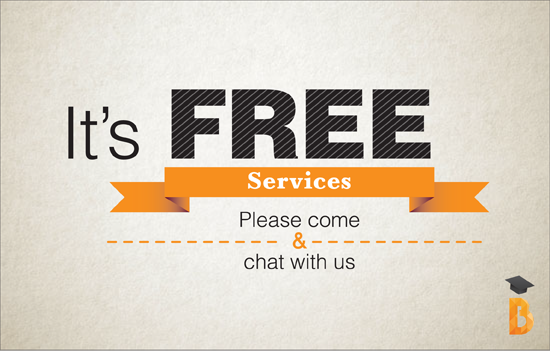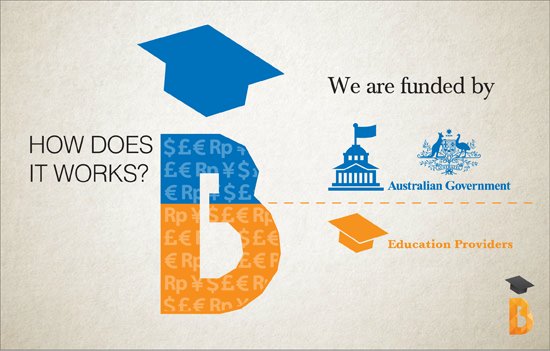 Migrating to Australia

Being a MARA (MARN 021 4675) licensed agency, we provide tailored solutions to all prospective migrants who want to reside temporarily and permanently in Australia.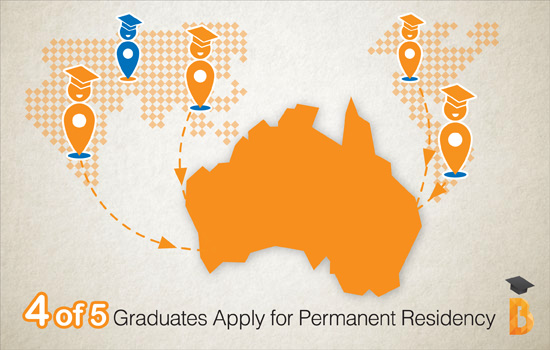 The presence of our Australian office ensures that we are always on top of all the recent changes in the immigration laws.
We will assist you all the way in obtaining the visa which suitable for your circumstances.
With a combination of high success rate and vast industry experience, you can rest assured that we would constantly offer a high-quality and professional service.
We will provide an easy-to-understand and step-by-step guide to fulfill your migration objective.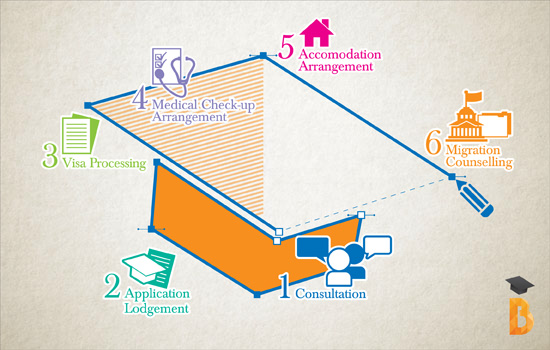 Sydney Office
Sydney

Office
717 Anzac Parade
Maroubra
Sydney NSW 2035
Phone : +61 2 8064 4011
Mobile : + 61 414 163 062

e-mail:

This email address is being protected from spambots. You need JavaScript enabled to view it.
Melbourne Office
Melbourne

Office
Manchester Unity Building
Level 6, Unit 616
220 Collins Street
Melbourne VIC 3000
Phone : +61 3 9973 2741
Mobile : + 61 452 661 687

e-mail:

This email address is being protected from spambots. You need JavaScript enabled to view it.
Perth Office
Perth

Office
39/ 13-15 Cantonment St
Freemantle
WA 6160
Phone: +61 2 8064 4011
Mobile: +61 406 029 642

e-mail:

This email address is being protected from spambots. You need JavaScript enabled to view it.
Singapore Office
Singapore

Office
Vertex, Tower A
33 Ubi Avenue 3, #04-64
Singapore 408868
Office: (+65) 9119 5144
Fax : (+65) 65091683

website : http://www.brightannica.com.sg/
Indonesia - Medan Office
Medan

Office
Jl. Lahat No. 22
Medan, Sumatera Utara
Indonesia
Phone: (+62) 852 6190 7777
e-mail:

This email address is being protected from spambots. You need JavaScript enabled to view it.
Indonesia - Jakarta Office
Jakarta

Office
Komplek Citra Garden II B1 p-6/1
Jakarta 11830
Indonesia
email:

This email address is being protected from spambots. You need JavaScript enabled to view it.
Taiwan - Hsinchu City Office
Taiwan - Hsinchu City

Office
1F No.14 Ln. 202 Shengli Road
East District
Hsinchu City 30045
Taiwan [R.O.C]
Phone: (+886) 35 223764
website: http://www.brightannica.com.tw/
Taiwan - Tainan City Office
Taiwan - Tainan City

Office
1F No.17 Aly.6 Ln. 165, Kainan St
North District
Tainan City 70452
Taiwan (R.O.C)
Phone: (+886) 62 384728
website: http://www.brightannica.com.tw/