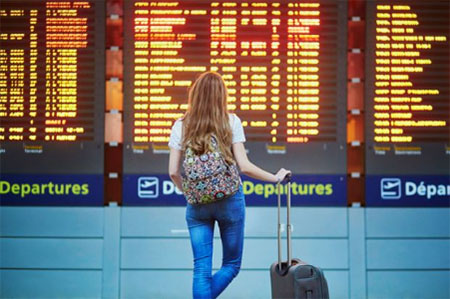 Australia's borders will remain closed and most international travel will be prohibited until 17 December 2021.

As part of Australia's four-stage plan out of the pandemic, Australia's international borders aren't expected to reopen until 80% of adults are fully vaccinated. When vaccination coverage reaches 80%, only "highly targeted lockdowns" would be necessary and inoculated Australians would be free to travel interstate.

Limited travel through travel bubbles with low-risk destinations could be on the cards, but this would also depend on the country's vaccination rates. Australian Prime Minister Scott Morrison said states that fully vaccinate 80% of eligible people (16 and older) will be able to resume international travel. A new deal will double Australia's vaccine supplies for September will speed up reopening.
International students value in Australia
There are approximately 303,000 international students in Australia right now — down 48% from November 2019 — and 150,000 student visa holders outside the country.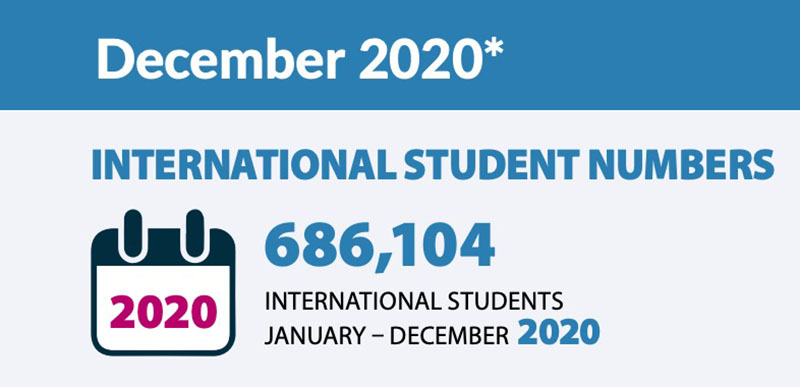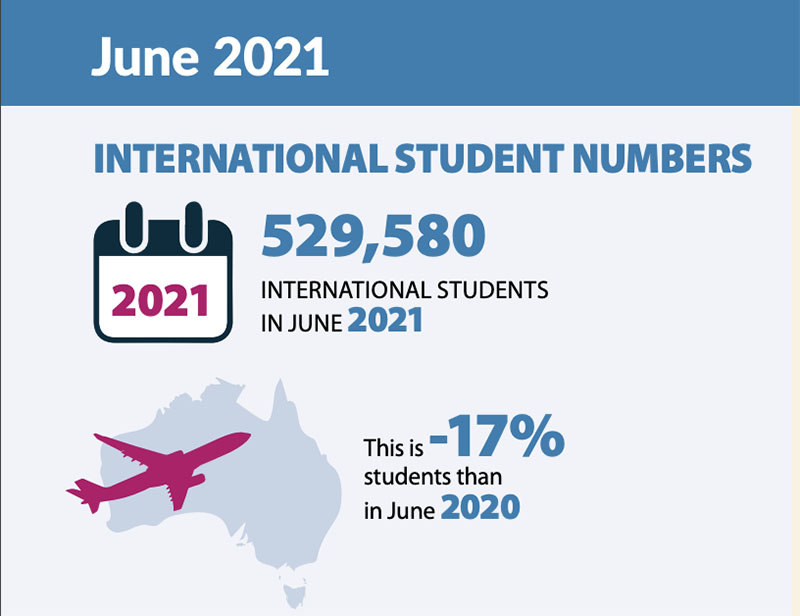 Angela Lehmann, head of research at The Lygon Group, said that international students in Australia are connectors, community members, and drivers of development.

International students, as young, globally-mobile people play a really key role in building multicultural communities and globally-minded young Australians. As 'knowledge brokers', they promote the country (along with its norms, values, and products). They participate in the active construction of ideas of 'Australia' around the world. This role is sometimes referred to as 'soft diplomacy' but she thought that the term belies the importance of this role in economics, trade, tourism and national security.
Australia's international borders: Arguments between states and federal governments to reopen
International Students could have their student visa applications started to be prepared for the border opening.

Will Australia's international borders reopen as one? Some states have hinted that they would like to reopen international borders sooner than others. Last week, New South Wales Premier Gladys Berejiklian reportedly told the media that she will ease restrictions and attempt to resume international travel when vaccination targets are met, regardless of what the other states do. She didn't want eight million people in NSW to suffer because some people don't go forward with what they signed up to. Berejiklian also said a vaccination coverage of 70% double-dose will be NSW's ticket out of lockdown amid an unrelenting outbreak of the Delta strain. In a separate report, ABC News said NSW 70% milestone is expected to be reached at the end of October.

Victoria Premier Daniel Andrews said Victoria will begin to ease restrictions once 70% of eligible Victorians have received at least one dose of a COVID vaccine. In the meantime, the lockdown will continue and the border with NSW remains closed.

Some state leaders are reluctant to follow the national plan, including Western Australia's Mark McGowan, who has expressed reluctance about opening the state even when the PM's targets are met.
Our Thoughts
Short Answer:
Beginning of 2022.
Long Answer:
We have been experiencing a surge of inquiries from all over the world and asking when the border will open.

Our answer to them is to start the school application now and begin the student visa process as well that way they don't have to be stuck in the big queue when the Australian border does open for International Students.

Some countries that would be in the travel bubbles in stages according to our findings would be as follow:
Fiji, Singapore, USA, Japan, UK, NZ and Canada
Hong Kong
Indonesia, Philippines, Thailand, Vietnam, South Africa
We would like to encourage if you do have plan to study in Australia to start be in touch with our Brightannica team ASAP so we could organise a Zoom call/ consultation to discuss about your further Education plan.