These are 4 simple steps to go from studying to obtaining a Permanent Residency (PR):
1. Choose the right course
The first step is to choose a course of study that will qualify you for a student visa. However, you must enrol in the right course that will qualify you to find employments nominated in the Medium and Long-Term Strategic Skills List (MLTSSL). Typically trade courses can be completed within two years and it is the equivalent of a four year apprenticeship training for Australian citizens and residents.
2. Apply for a temporary graduate visa
After completing 2 years approved studies in a CRICOS registered education provider, you may be eligible to apply for an Australian temporary graduate visa (graduate work stream) (Subclass 485).
The visa will be valid for up to 18 months and you can include your dependents (partner and children) in the application. The applicants cannot be over 45 years old and have to nominate an occupation that is on the MLTSSL. Applicants must also hold a diploma, trade qualification or a degree related to the selected occupation. With a graduate visa subclass 485, holders are allowed to live and work in any state in Australia.
3. Complete the Job Ready Program (JRP)
JRP is an employment based skills assessment used by international graduates to show their skillset and employability in Australian workplace for migration purposes. The program involves completing a 1725 hours of paid employment in your nominated (or closedly related) occupation over a minimum period of 12 months. The start date is calculated from the start date of your employment in a TRA approved workplace.
4. Apply for a General Skilled Migration visa and Permanent Residency visa
Once you have received a positive skills assessment in JRP, you may be eligible to apply for a longer work permit visa such as the Temporary Skill Shortage Visa (Subclass 482) or Regional Nominated (Subclass 491) Work Visas.
After gaining more work experience in Australia while holding a work visa as mentioned above, you may be eligible to apply for Skilled Independent Residence Visa (Subclass 189). On this visa, you do not need to be sponsored by an employer or government. You can work and live permanently in any city in Australia. Other than Skilled Independent Residence Visa, you can also consider applying for State Nominated (Subclass 190) or Skilled Regional (Subclass 191) if you need more points to qualify for permanent residency.
What are the trade courses that can help me to get a permanent residency?
The key is to check the MLTSSL because not all trade courses can prepare you for the right occupation. There is no guaranteed sucessful result for taking a certain trade course, however there are several areas of study that can increase your chances of success:
Carpentry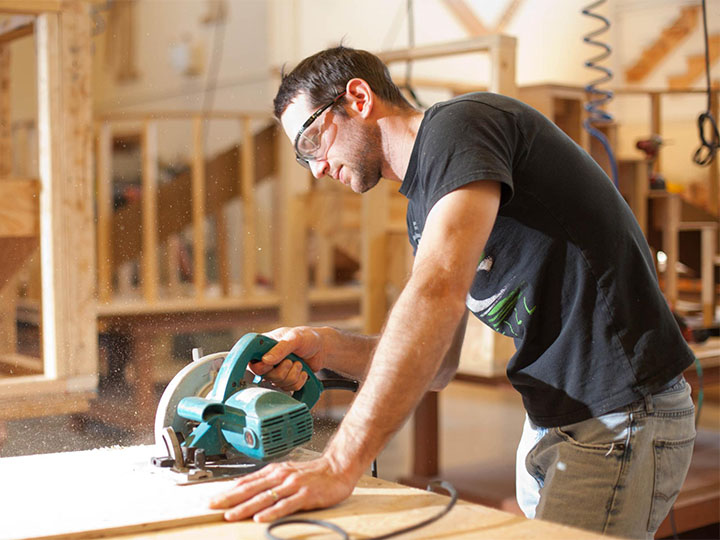 Australia construction industry has been growing steadily in the past few years. You can see a lot of commercial and residential building projects not only in the bigger city but also in the regional areas. This is why carpenter is always on demand in the construction industry. Carpentry course covers material handling, setting out, wall and ceiling framing, measurement and calculation techniques, and a range of construction procedures.

Certificate III in Carpentry and Diploma of Building and Construction (Building)
Duration: 24 months
Intake: monthly
Tuition fee: $ 1,250 every month
Location: Sydney, Melbourne, Gold Coast
Painting and Decorating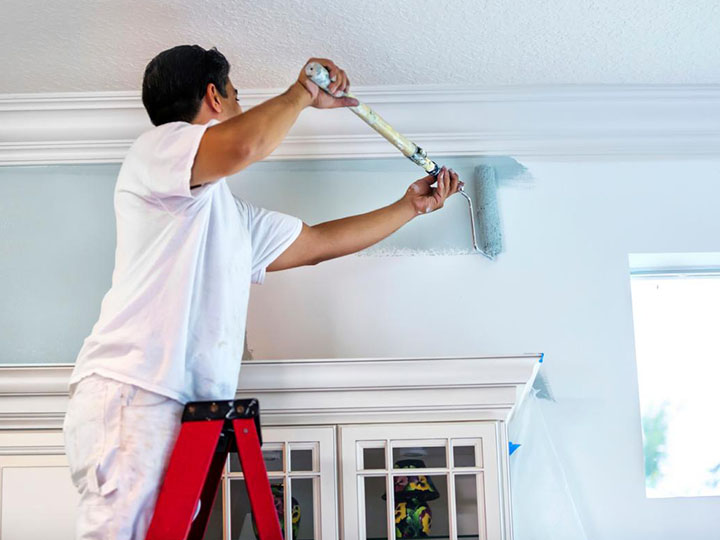 Painting trades worker is one of the occupation that is on MLTSSL. You will be expected to apply paint, varnish, wallpaper and other finishes to protect, maintain and decorate surfaces of buildings and structures. This course trains you on the basic skills you will need to succeed in this industry such as applying stains and clear timber finishes, occupational health and safety, and learn about different timber coatings and finishes among others.

Certificate III in Painting and Decorating
Duration: 21 months
Intake: Monthly
Tuition fee: $ 2,000 every 3 months
Location: Sydney, Melbourne, Gold Coast
Commercial Cookery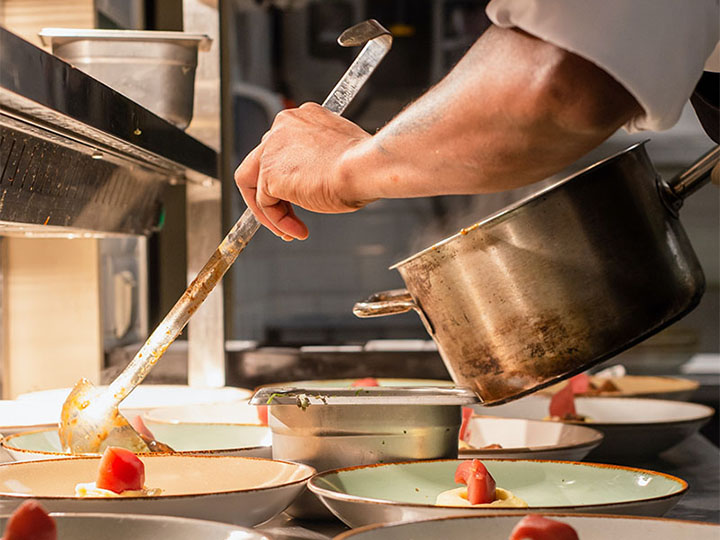 Chef is not only in demand in Australia but also around the world. Through the course you will learn the role of commercial cooks who use a wide range of well-developed cookery skills and provides sound information on kitchen operations including how to arrange food and menu items.

Certificate III, Certificate IV in Commercial Cookery, and Diploma of Hospitality Management
Duration: 24 months
Intake: monthly
Tuition fee: $ 2,250 every 3 months (Melbourne) and $ 3,250 every 3 months (Adelaide)
Location: Sydney, Melbourne, Perth, Brisbane, Gold Coast, Adelaide
Automotive Mechanic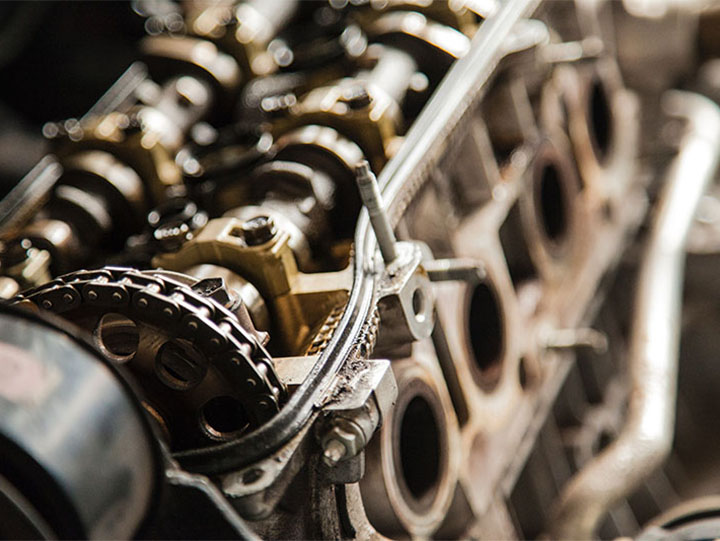 Motor Mechanic (General) is on Immigration's Medium and Long-term Strategic Skills List (MLTSSL). Throughout the studies you will learn to perform advanced tasks on a variety of light vehicles in the automotive retail, service and repair industry.

Certificate III in Light Vehicle Mechanical Technology, Certificate IV in Automotive Mechanical Diagnosis, and Diploma of Automotive Technology
Duration: 34 months
Intake: every 2 months
Tuition fee: $ 2,595 every 3 months
Location: Sydney, Melbourne, Adelaide, Perth
Fabrication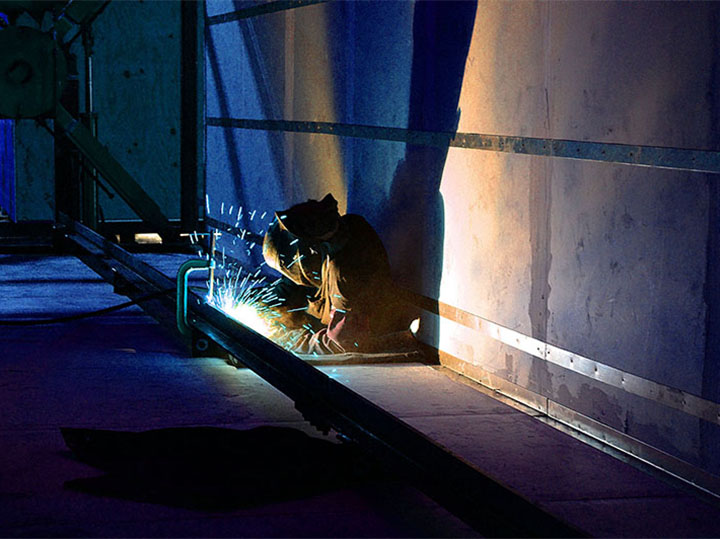 Welders or Metal Fabricator are also in demand within the construction industry. The units that will be covered include technical drawing interpretation, occupational health and safety, monitor quality of production welding/fabrications, and sheet and plate assembly.

Certificate III in Engineering-Fabrication, Certificate IV in Engineering, and Diploma of Engineering – Technical
Duration: 32 months
Intake: every 2 months
Tuition fee: $ 2,256 every 3 months
Location: Melbourne
We hope this article has been helpful to provide some guidance in deciding on which course you will take in Australia. Feel free to reach out to our experienced Registered Migration Agents and Education Consultants if you have any questions.